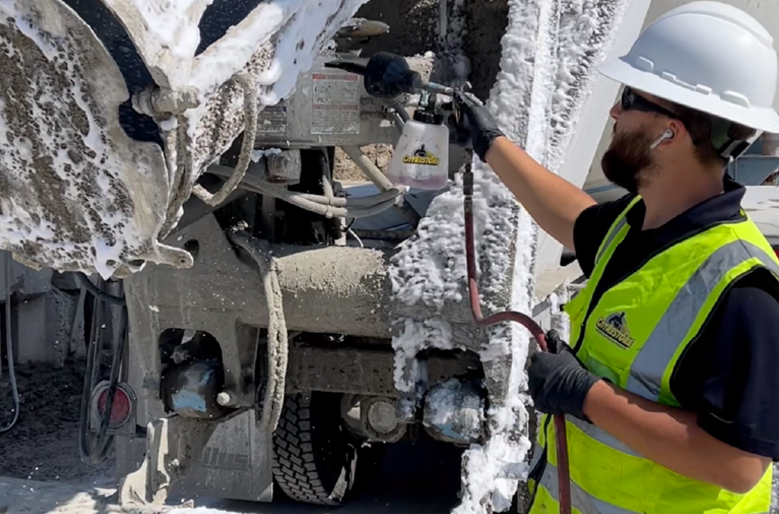 Industrial On-Site Cleaning We Come To YOU!
We come to your location to Restore your Equipment.
Schedule Now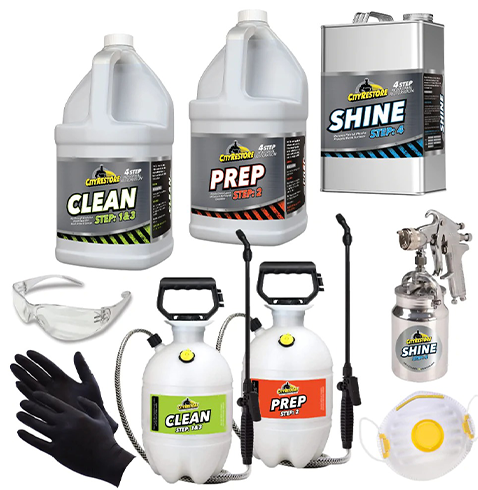 Weekly Featured Product
Remove Dirt, Grime, Oxidation, Calcium & Environmental Pollution.
Spray SHINE protective coat to bring back original color & shine.

BENEFITS: • Restore Color and Shine • Final SHINE spray Dries in 45
seconds • SHINE Lasts up to 2 years • Improves equipment value •
SHINE Protects equipment from environment elements • Costs less
than painting.
Shop Now
Save Time, Money & The Hassle
Straight-forward and easy to use, our restoration kits cost less than painting, are easier than hand-scrubbing, and don't require training. You can restore your equipment on-site with minimal downtime by using our 4-Step Restoration Process.
CityRestore's CLEAN formula is a concentrated cleaner that rips through dirt, road grime, grease and oxidation. It is used as the first and third steps of the 4-Step Restoration Process®.
CityRestore's PREP concentrate cleans and decalcifies a full range of surfaces including paint, powder coat, plastics, metals, and acrylics.
We repeat the application of the CLEAN in order to remove any excess dirt and debris that was hiding underneath the calcium build up.
CityRestore's SHINE is the final step in the restoration process. Easily applied, SHINE is a clear, self-levelling resin that goes on smooth, dries fast and blends most imperfections.
Read More
Featured Products
Regular price

$311.00 USD

Regular price

Sale price

$311.00 USD

Unit price

per

Regular price

$704.00 USD

Regular price

Sale price

$704.00 USD

Unit price

per
DOWNLOAD THE CITY RESTORE INFO BROCHURE