Regular price
$704.00 USD
Regular price
Sale price
$704.00 USD
Unit price
per
Sale
Sold out
View full details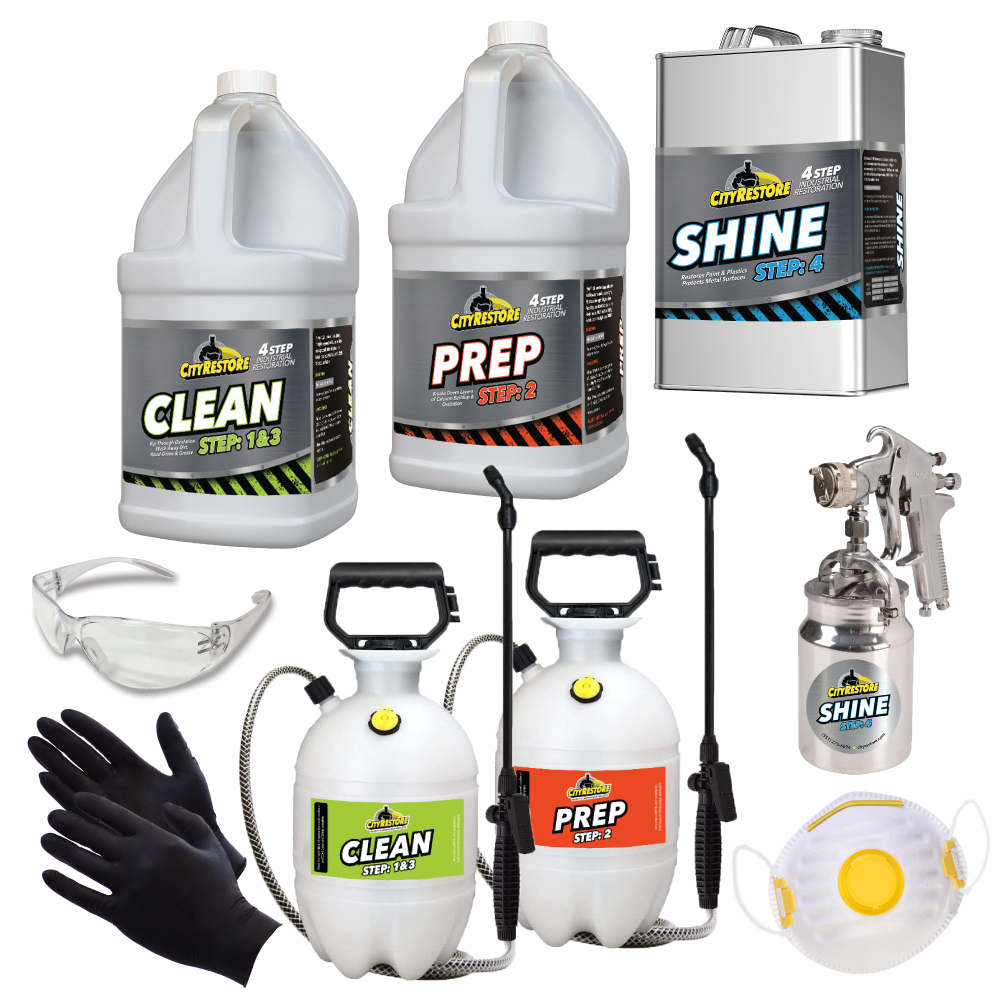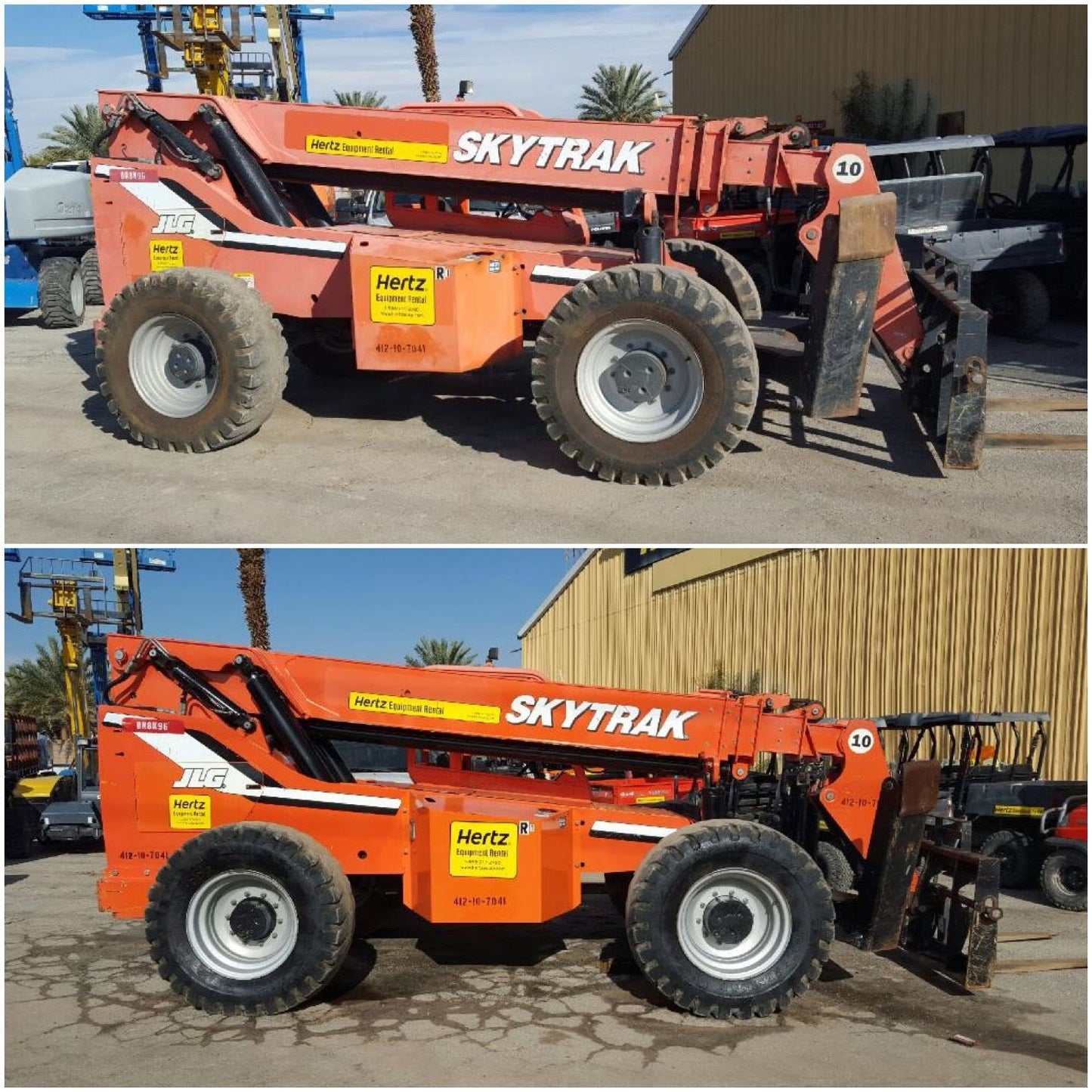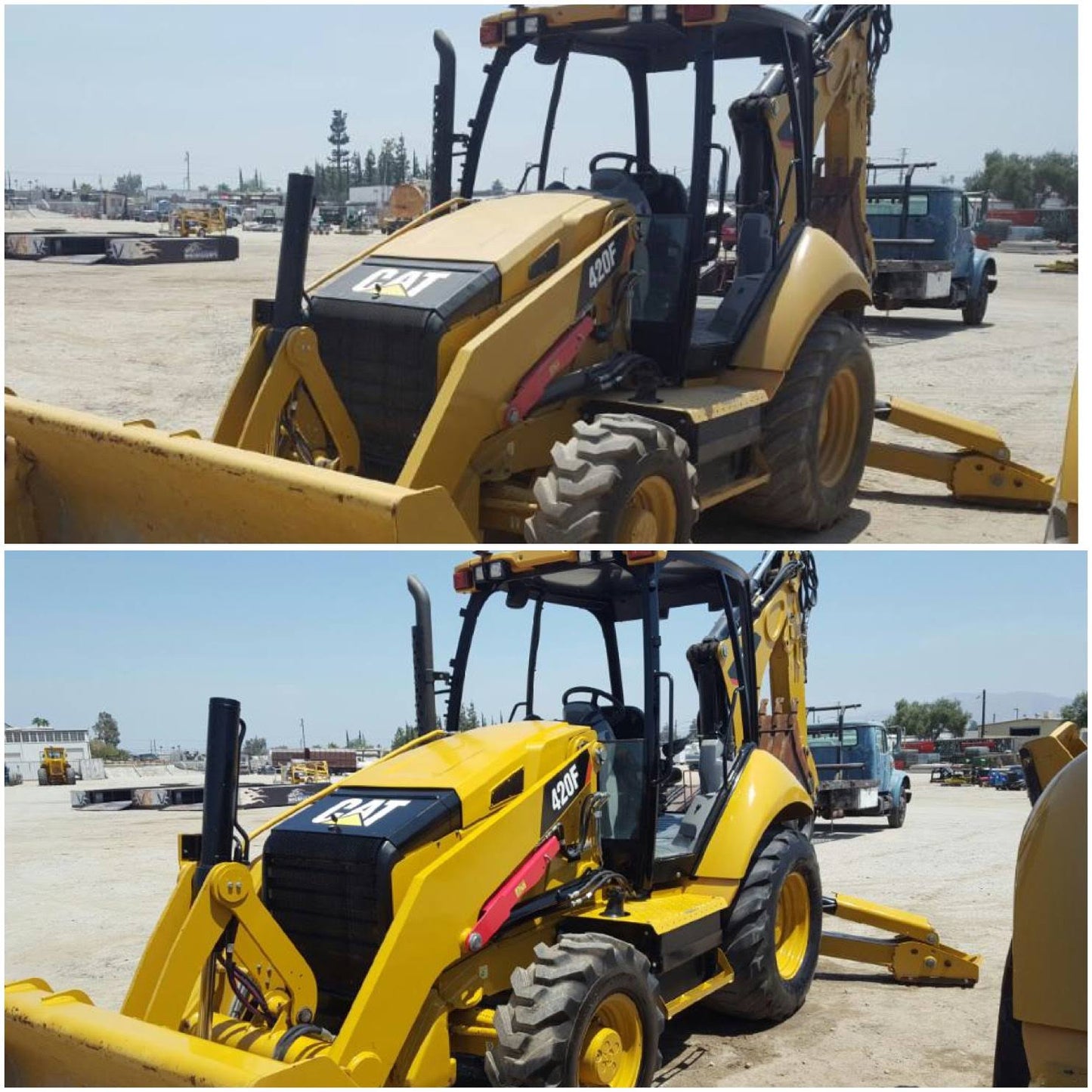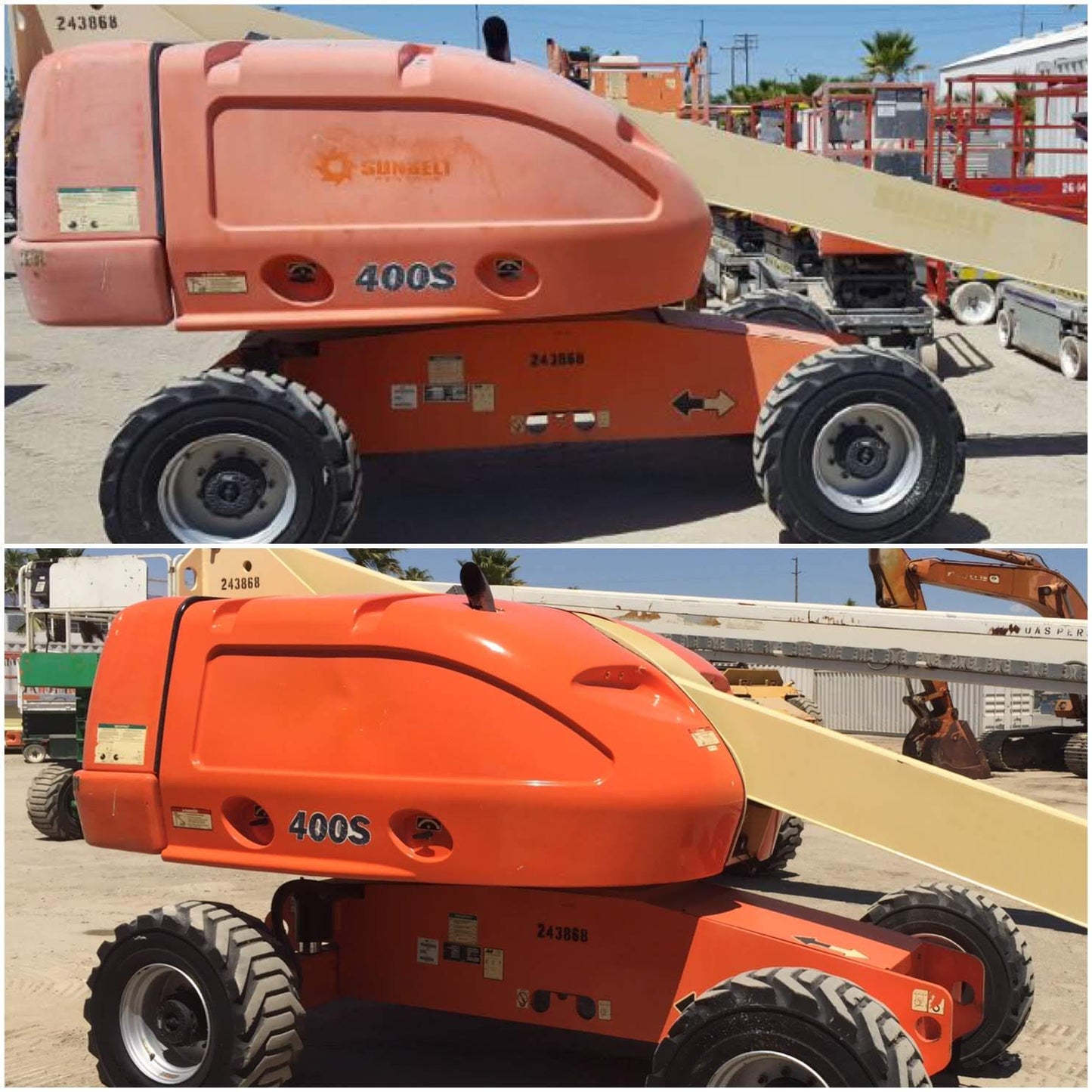 Introducing the Equipment Restore Kit by City Restore, a comprehensive, one-stop solution designed to breathe new life into your heavy-duty equipment. Our premium equipment restoration kit revitalizes color and shine and enhances your equipment's value while being a more cost-effective alternative to repainting.
From forklifts to backhoes, no matter the size of your equipment, it offers the whole package for effortless and fuss-free restoration. Transform your dull, weathered machinery into a vibrant, eye-catching powerhouse that stands the test of time. All you need is an air compressor and pressure washer for the easy 4-step restoration process, which requires no scrubbing and no waiting either.
Each Equipment Restore Kit Includes:
1 Gallon SHINE
1 Gallon CLEAN (makes 5 gallons)
1 Gallon PREP (makes 5 gallons)
2 x 1 Gallon Pump Sprayers
1 Spray Gun
Gloves, Mask & Safety Glasses
Instruction Sheets with links to Application Video
Kit comes with enough product to restore and average of:
Skiploader size – Restore approx. 3 to 4 pieces per gallon with SHINE.

Backhoe size – Restore approx. 3 to 4 pieces per gallon with SHINE.
Reach Life size – Restore approx. 2 pieces per gallon with SHINE.
Looking for product ONLY replenishment? 
Click here
.
Unbeatable Features of City Restore's Equipment Restore Kit
The following features make City Restore's Equipment Restoration Kit the most advanced restoration solution on the market:
Effortless Restoration Process:

Simply apply CLEAN, PREP, and SHINE, and you will get your heavy-duty equipment looking brand new without scrubbing.

Exceptional Formula:

Our CLEAN formula is a concentrated cleaner that rips through dirt, road grime, and oxidation.

 

PREP formula removes calcium & pollution. Plus, SHINE is a clear paint rejuvenator that dries fast and blends most imperfections.

Rapid Drying Ability:

The fast-drying properties of our kit ensure minimal overspray and allow you to put your equipment back to work immediately after application.

Exceptional Durability:

Experience up to 2 years of stunning appearance and protection with our

heavy-duty restoration kit

to keep your machinery looking its best for longer.

All-Inclusive Package:

Our comprehensive

equipment restore kit

includes everything you need to transform your equipment to its original shine.

Safety and Comfort:

We prioritize your safety and comfort by including gloves, a mask, and safety glasses in the kit, ensuring a secure and enjoyable restoration experience.

Suitable for All Equipment Types:

The kit is designed to cater to a variety of heavy machinery types. It makes it an essential tool for equipment owners and operators.



Step-by-Step Application Process
Step#1: Clean to Remove Dirt and Debris
First, use the CLEAN formula to rip through dirt, road grime, and oxidation. Simply focus on areas with stubborn stains or oxidation. Allow it to penetrate for 5 minutes before rinsing with the pressure washer.
Step#2: Prep to Decalcify
The PREP concentrate cleans and decalcifies a full range of surfaces. It decalcifies every surface, including paint, powder coat, plastics, metals, and acrylics. You just need to spray and wait for the liquid to turn white (5-10 minutes). Rinse off with water after.  Pressure wash off.
Step#3: Repeat Cleaning
Now, you need to repeat the cleaning process to ensure any remaining dirt and debris are removed. Use the CLEAN formula again, spray, and wait a few minutes. Rinse off with water after. Pressure washes off.
Step#4: Shine to Restore the Original Shine
The final step is to apply the SHINE formula, which is a clear, paint rejuvenator that goes on smoothly and levels out imperfections. Allow it to dry for up to 45 seconds, and your equipment will be restored to its original shine.
Stop Searching For An Equipment Restore Kit Near Me!
Discover the ultimate equipment restoration solution just a few clicks away at the online City Restore website. This all-inclusive kit is the perfect local option for restoring color, enhancing shine, and boosting equipment value without breaking the bank. 
Join countless satisfied customers who have transformed their dull, worn-out equipment into radiant, high-performing machines with the help of our unparalleled restoration system. Say goodbye to time-consuming and costly repainting projects as the City Restore Equipment Restore Kit is the innovative, cost-effective choice for maintaining your valuable investments right here, near you!
Choosing a selection results in a full page refresh.
Opens in a new window.