Concrete Remover Kit
Regular price

Sale price

$540.00
SAVE $250 - purchase two kits (mix & match). CODE: KIT250 (valid until Dec 31)
"Why Buy" Benefits
Step-by-Step Process
Introducing City Restore's Concrete Remover Kit – your ultimate solution for tackling stubborn concrete buildup. Our kit features the cutting-edge SUPER CONCRETE REMOVER. It is a potent and concentrated formula designed to effortlessly dissolve concrete, cement, mortar, grout, stucco, and more.
Our innovative concrete removal kit is engineered to combat concrete buildup at its core. It breaks down the toughest deposits and transforms them into a manageable softened form. The result? An easy pressure wash -away residue that eliminates the hassle of manual chipping and scraping. 
Using this high-quality softener will loosen the concrete which can easily be removed through pressure washing. This makes our concrete remover kit ideal for heavy equipment, including machinery, trucks, loaders, excavators, cranes, and bulldozers.
The SUPER CONCRETE REMOVER is safe to use on a wide range of surfaces and metals.
Concrete Remover Kit Includes:
2 Gallons Concentrated SUPER CONCRETE REMOVER - makes 8 gallons
1 Foam Sprayer

Gloves, Mask

Safety Glasses

Plastic Scraper

Instruction Sheet
Find the Best Concrete Remover Kit Near Me!
Our Concrete Remover Kit is a comprehensive package. Equipped with SUPER CONCRETE REMOVER, this is your go-to solution for effortless concrete removal. With all-inclusive tools like a foam sprayer, gloves, a mask, safety glasses, and more, our kit ensures efficient and safe removal on various surfaces. 
Whether it's heavy equipment, or other surfaces, find convenience and effectiveness right at your fingertips.  So, if you are looking for a reliable concrete remover kit near me, the City Restore Concrete Removal Kit has you covered.
Share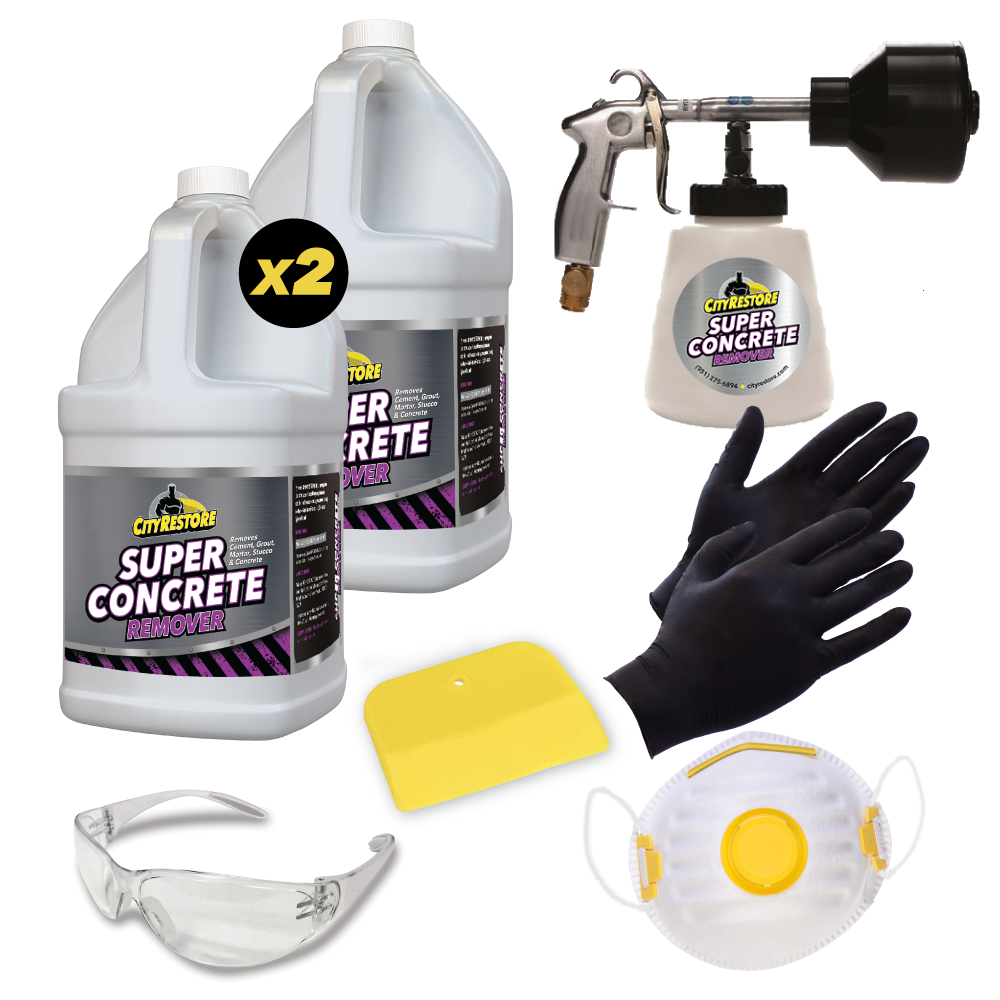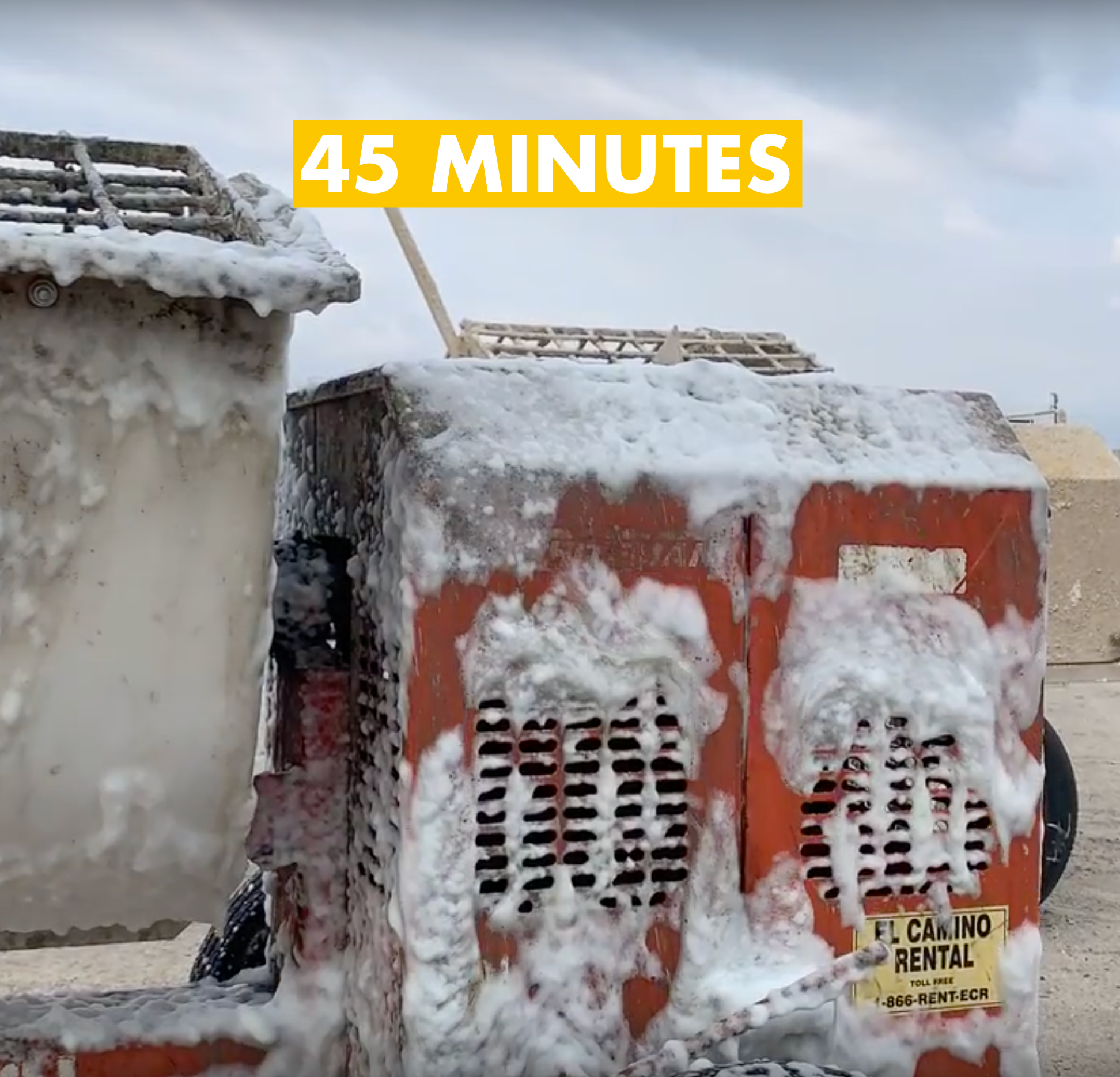 works GreatI
As a operator of a small rental company , concrete removal has been the bane of my existance! not anymore.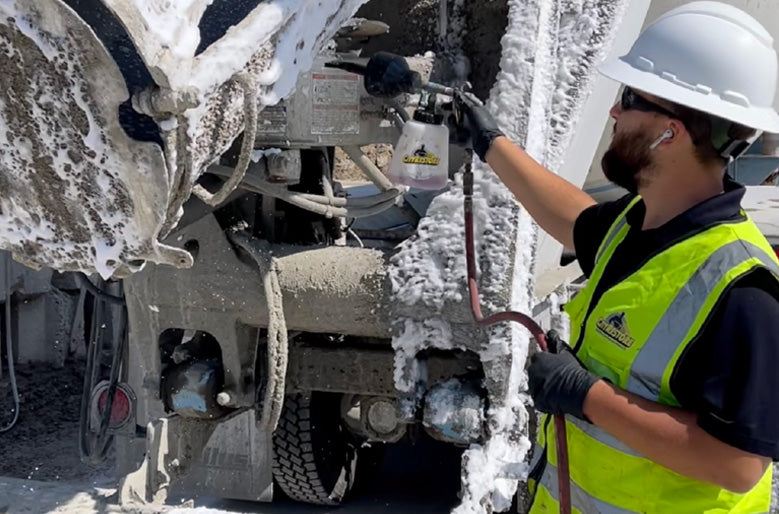 WE COME TO YOU
INDUSTRIAL ON-SITE CLEANING
Save money, add value, and no hassle!
No wasted time moving equipment
No more expensive repainting or downtime
Add resale value to your equipment
CALL US NOW