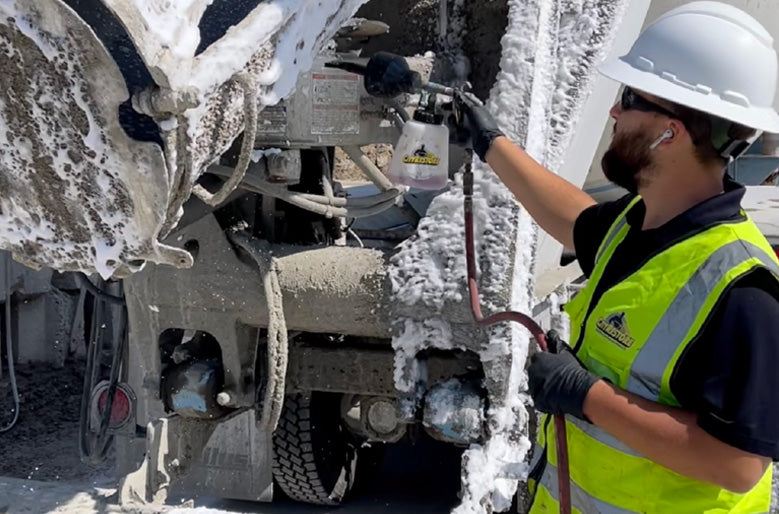 WE COME TO YOU
Industrial On-Site Cleaning
Save money, add value, and no hassle!
No wasted time moving equipment
No more expensive repainting or downtime
Add resale value to your equipment
Call Us Now
Available On-Site Services
Equipment Restore

Restore Faded Equipment

Remove Dirt, Grime, Oxidation, Calcium & Environmental Pollution. Spray SHINE protective coat to bring back original color & shine. Clean windows. Clean Interior cab upon request.

Benefits
• Restore Color and Shine
• Final SHINE spray Dries in 45 seconds
• SHINE Lasts up to 2 years
• Improve equipment value
• SHINE Protects equipment from environment elements
• Costs less than painting

Asphalt Removal

Remove Asphalt from your Equipment

City Restore Service provides asphalt removal from your heavy equipment at Your Location!

Follow asphalt removal with our Equipment Restore to restore your equipment to it's original color and shine.

Concrete Removal

Remove Concrete Build up from your equipment

City Restore's Concrete Removal Service uses a concentrated concrete softener that loosens concrete, cement, mortar, grout, stucco, etc.....  It is safe on most metals and surfaces. We are the fastest way to remove your concrete build up from heavy equipment.

Calcium & Rust Removal

Remove heavy baked on Calcium and Rust from Water Trucks

City Restore's Services rip through calcium buildup that is often found on heavy equipment such as Water Trucks.  City Restore Services decalcifies a full range of surfaces including paint, plastics, metals, and acrylics in addition to removing rust and rust stains.

Follow calcium & rust removal with our Equipment Restore to restore original color and shine to your equipment.

Overspray Removal

CityRestore Service removes Overspray from your equipment at your location.

Benefits
1. No Transport Fees - done at your location.
2. Almost no down time.
3. We restore at your location/jobsite.

Paint Touchup

We provide paint touchup with OEM Paint during our Equipment Restore services.

Sticker Removal

Remove Stickers and Adhesive from Equipment

CityRestore Service removes Stickers and Adhesive from equipment without damaging the surface leaving a clean surface for updated graphic applications.

Graffiti Removal

Remove Graffiti from equipment

City Restore Services removes graffiti from your equipment.

Benefits
1. No Transport Fees - done at your location.
2. Almost no down time.
3. We restore at your location/jobsite.

Interior Cleaning

Cab Clean - Provided in conjunction with our other Services.
Testimonials
I have been a loyal customer of City Restore Service since day one, and I have never regretted hiring them to restore my equipment. They are super-fast, reliable, and so easy to work with. I highly recommend City Restore Service for any surface restoration job.

The Auction Company
City Restore Service came to my location to restore my fleet. I loved what they did; it was spotless and looked as good as new! I was able to sell them even without a paint job. Their attention to detail was unparalleled. The superior hassle-free service is worth every dollar you spend.

Pro-Tech Lift Services
The best on earth for heavy equipment! We have been in the equipment business for almost 50 years and have used every product made. We have been using City restore for nearly 20 years for both their chemicals and their on site cleaning and reconditioning service in my Sothern California yards. There are no better chemicals or service anywhere. Honor and integrity are their Maxims and we could not be more pleased with our relationship. When first considering purchasing their chemicals I was curious about the cost compared to others but was blown away the first time I used them with the quality, speed at cleaning, lower amount per machine needed to clean and the eco friendly aspect of their products. Once in a while I have a local wash company clean for me when a machine is out of my area and that's all it takes for me to be reenergized about City Restore!

Global Remarketing
Watch The Video To Learn More...