Regular price
$311.00 USD
Regular price
Sale price
$311.00 USD
Unit price
per
Sale
Sold out
View full details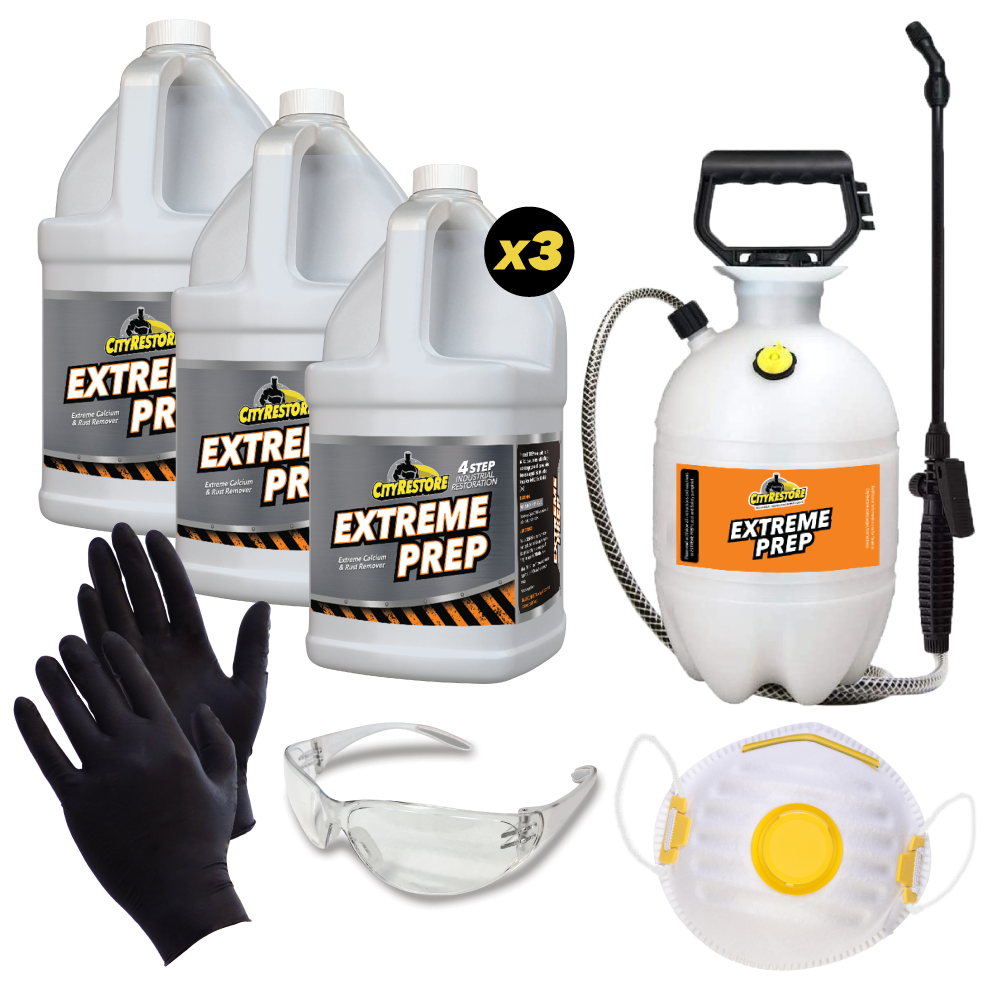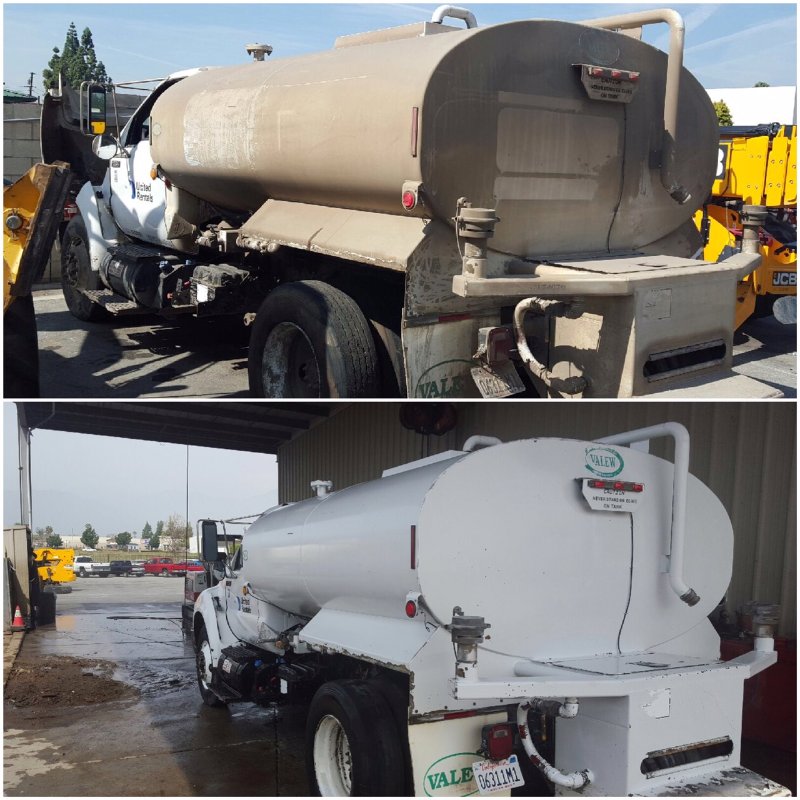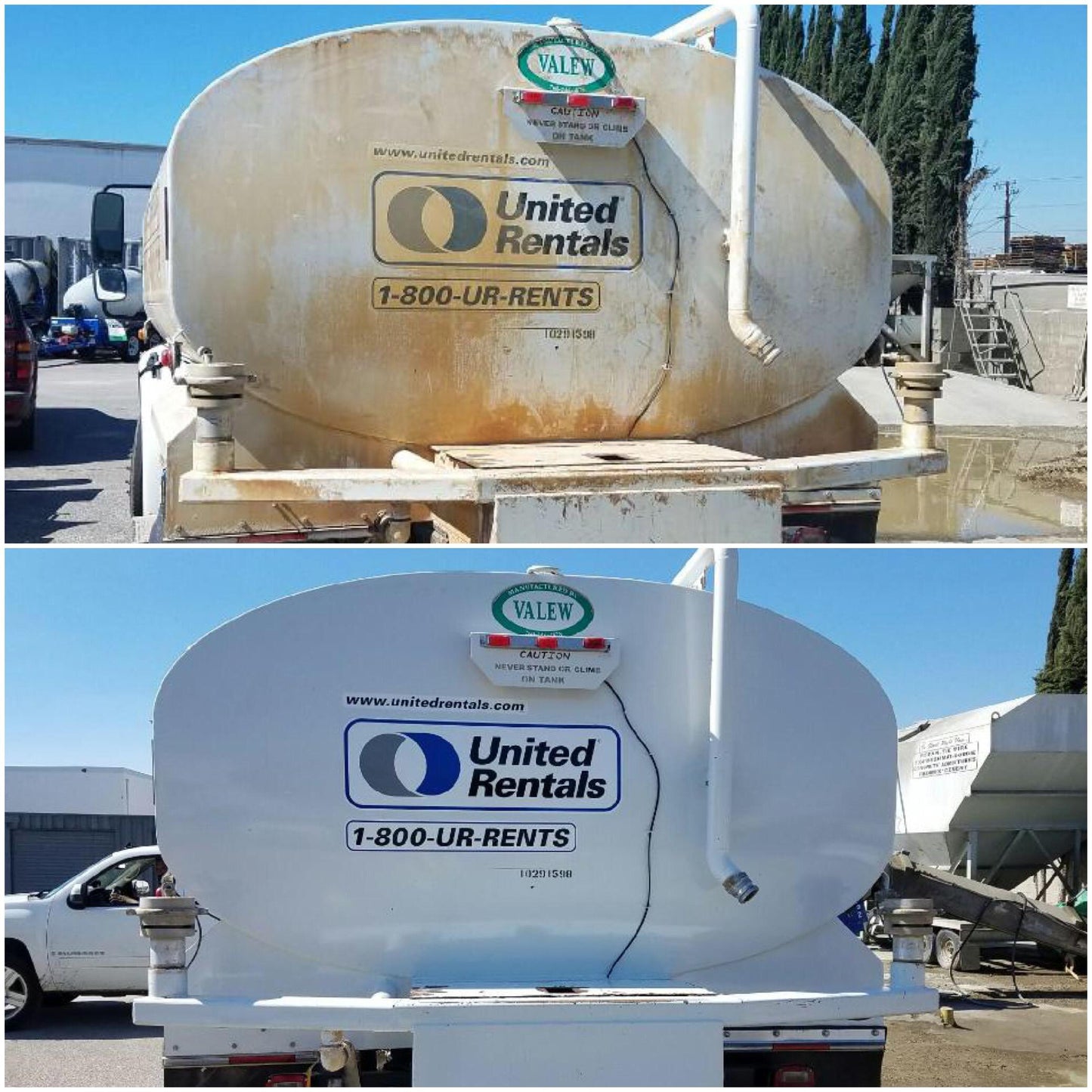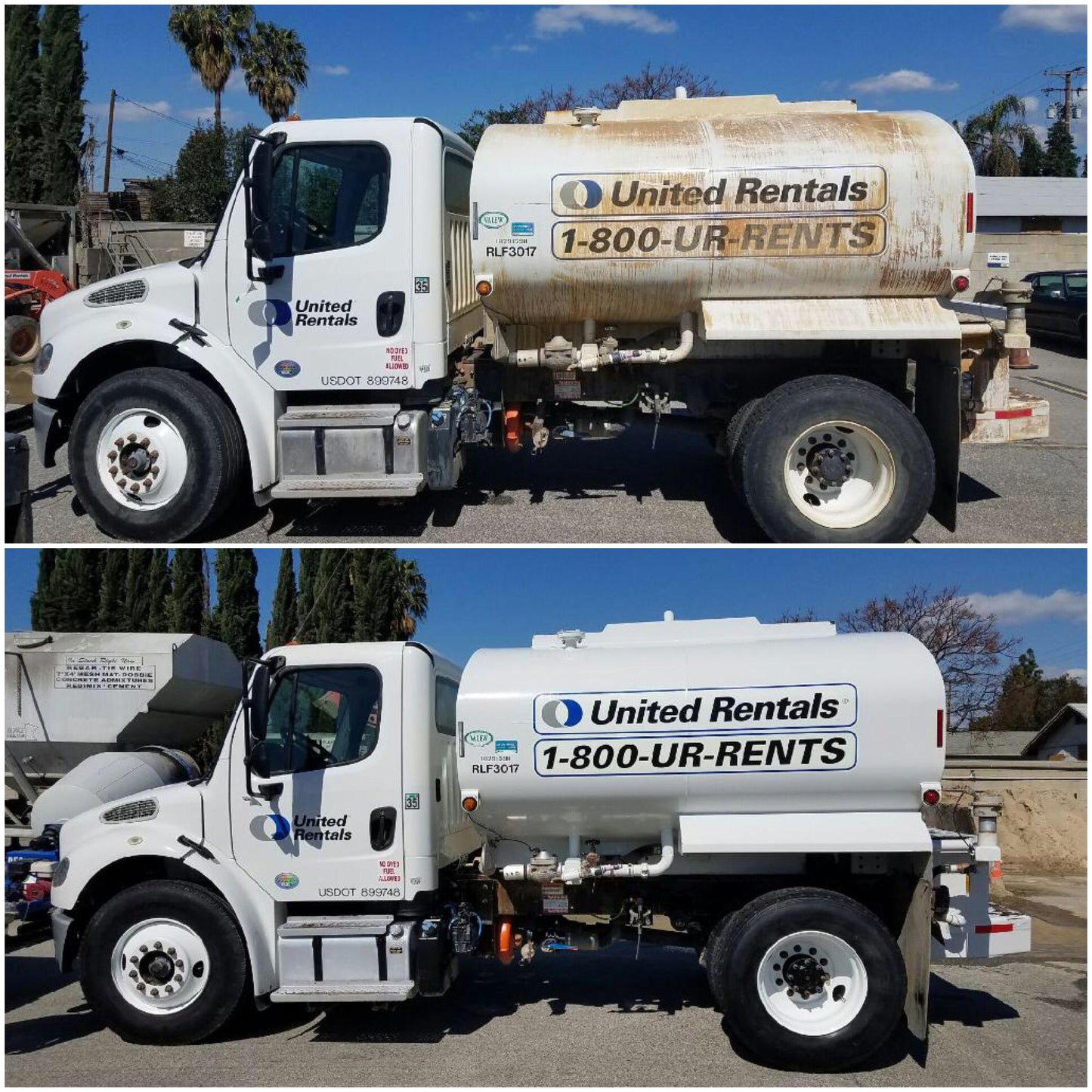 City Restore's Calcium and Rust Remover Kit
Our Calcium and Rust Remover Kit is designed to fight stubborn calcium, limescale, and surface rust stains caused by hard water buildup. Our kit includes City Restore's powerful EXTREME PREP. Delivered in 3 gallons, this calcium and rust removal formula will act swiftly – perfect for heavy equipment like water trucks.
What sets our calcium and rust remover kit apart is its versatility. Whether it's paint, plastics, metals, or acrylics, our kit ensures thorough decalcification and restoration. It is convenient to use and time-saving.

Make your surfaces thoroughly pristine with our high-quality remover product. Trust in the best, and let City Restore transform your equipment today.

Calcium and Rust Remover Kit Includes:
3 Gallons EXTREME PREP  (Concentrated - mix 50/50)
1 Extreme Prep labeled Gallon Pump Sprayer
Gloves, Mask
Safety Glasses
Instruction Sheet
Purchase Extreme Prep by the Case and save 10%.
Looking for a complete restoration solution?  Try City Restore's Equipment Restore Kit.
Perks of Using our Calcium and Rust Remover Kit
Our product is ideal for calcium, limestone, and rust removal, and it delivers reliable results. Whether it's for personal or professional use, our rust remover ensures strong performance.
Non-Corrosive Power
Our Extreme Prep is a highly effective, non-corrosive that smoothly tackles even the most stubborn hard water deposits.
Rapid Results
There's no need to scrub and wait for hours. Our potent formula ensures rapid results, breaking down calcium, limescale, and rust stains in record time. Enjoy a cleaner space sooner.
Safety First
Our calcium and rust remover is safe to use. With a carefully balanced formula, it efficiently eliminates deposits while your surfaces stay intact. Our kit ensures peace of mind during every application.
Clear Instructions
No guesswork is needed. Our kit comes complete with clear & concise instructions and a training video. With a hassle-free application, you can achieve professional-grade results without any confusion.
Comprehensive Solution
From paint to plastics, metals to acrylics, our calcium and rust cleaner is the ultimate multitasker. It is suitable for a wide range of surfaces and has consistent performance across the board.
Industrial-Grade Performance
Built for heavy equipment, our product is the choice of professionals. Experience industrial-grade cleaning power in the comfort of your own space.
How to Use the Calcium and Rust Remover Kit?
Here is a small step-by-step guide on how to use City Restore's Calcium and Rust Remover:
Protective Gear
Make sure you have the necessary gear to ensure the safe execution. Wear gloves, a mask, and safety glasses to shield against any potential contact or fumes.
Mix the Solution
Combine EXTREME PREP concentrate and water in a well-ventilated area to an even blend for optimal efficacy. Check the instruction sheet for the dilution ratio.
Load the Sprayer
For the EXTREME PREP application, carefully pour the mixed solution into the labeled gallon pump sprayer, ensuring that you follow all safety guidelines and instructions provided.
Application

Spray the calcium and rust removal solution evenly onto surfaces. Wait for a few minutes for it to penetrate and break down the deposits. Don't allow EXTREME PREP to dry on glass or metal Chrome surfaces.
Rinse and Finish
Thoroughly pressure wash treated areas with water to remove the residue. This will reveal the revitalized surface underneath.
Searching for the best "Calcium and Rust Remover Kit Near Me"?
With the City Restore Calcium and Rust Remover Kit, achieving sparkling surfaces has been easier than ever. Our kit has all you need to get rid of the stubborn calcium & rust buildup. From the EXTREME PREP solution to the safety tools, we've got you covered. 
No need to browse for "Calcium and Rust Remover Near Me", just visit our website and get your hands on this highly potent formula.
Choosing a selection results in a full page refresh.
Opens in a new window.