Special Adhesive Remover Kit
Regular price

Sale price

$314.00
SAVE $250 - purchase two kits (mix & match). CODE: KIT250 (valid until Dec 31)
"Why Buy" Benefits
Step-by-Step Process
City Restore has launched FLASH SPECIAL ADHESIVE REMOVER, the ultimate product for efficient adhesive removal. This potent adhesive remover is formulated to swiftly eliminate stubborn adhesives from a variety of materials. It is considered the most suitable for heavy equipment.
Removing adhesives from any surface is a bothersome and time-consuming task. Our rapid-action formula ensures that all the buildup is dealt with promptly. Our all-inclusive kit includes everything needed to get the job done smoothly.
Our FLASH SPECIAL ADHESIVE REMOVER effectively removes adhesive residues left behind on equipment from stickers and trim. So, no need to worry about stubborn adhesive buildup, get your hands on our adhesive removal kit today!
Our Adhesive Remover Kit Includes:
FLASH SPECIAL ADHESIVE REMOVER

Protective gear

Plastic Scraper
Find the Most Effective Adhesive Remover Near Me
We know adhesive removal requires a lot of work and time. That's why we have come up with a solution that will take the hassle out of eliminating adhesive buildups from various surfaces. Our innovative kit features FLASH SPECIAL ADHESIVE REMOVER. This formula is created to ensure seamless results. Also, we have provided all the necessary tools in our kit for a smooth procedure.
So, if you are struggling to find the right adhesive remover near me, visit our website today!

Share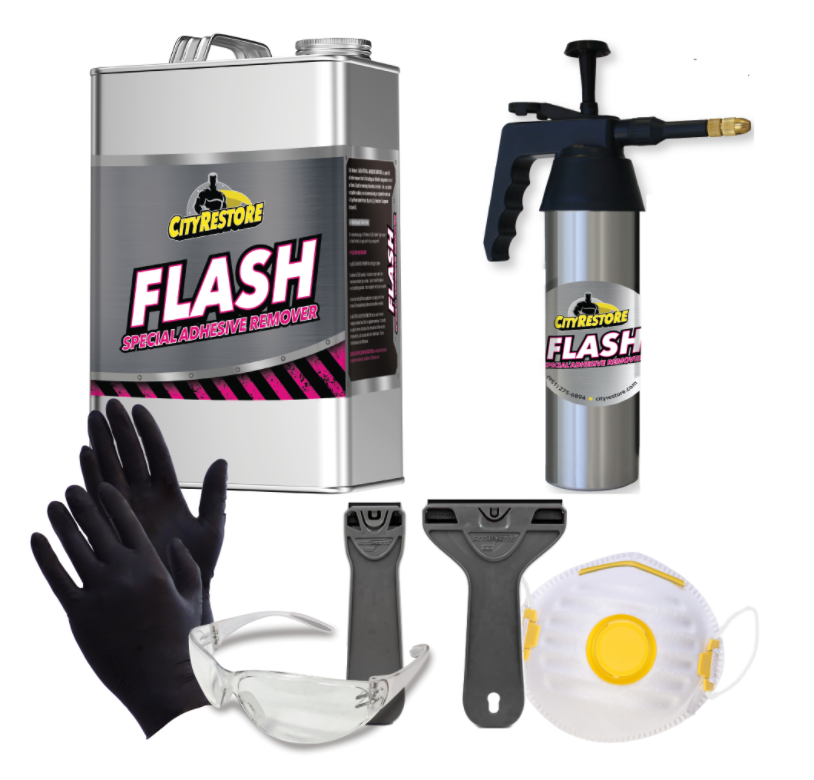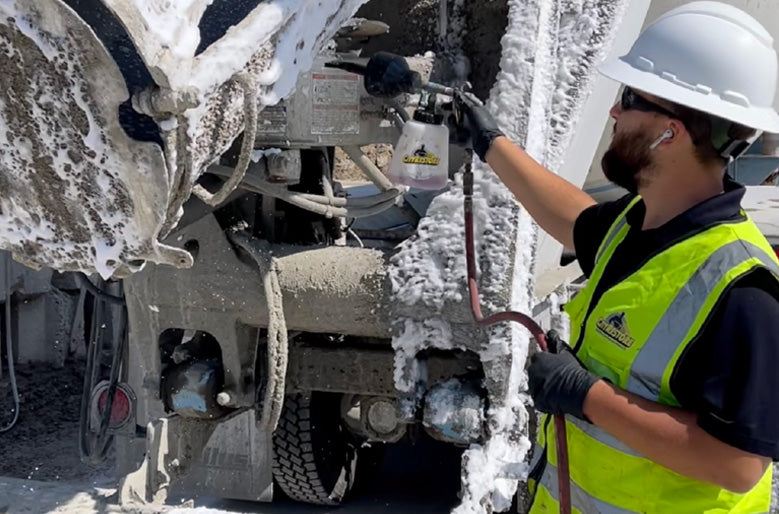 WE COME TO YOU
INDUSTRIAL ON-SITE CLEANING
Save money, add value, and no hassle!
No wasted time moving equipment
No more expensive repainting or downtime
Add resale value to your equipment
CALL US NOW