Equipment Restore Kit by City Restore
Regular price

Sale price

$704.00
SAVE $250 - purchase two kits (mix & match). CODE: KIT250 (valid until Dec 31)
"Why Buy" Benefits
Step-by-Step Process
Introducing the Equipment Restore Kit by City Restore, a comprehensive, one-stop solution designed to breathe new life into your heavy-duty equipment. Our premium equipment restoration kit revitalizes color and shine and enhances your equipment's value while being a more cost-effective alternative to repainting.
From forklifts to backhoes, no matter the size of your equipment, it offers the whole package for effortless and fuss-free restoration. Transform your dull, weathered machinery into a vibrant, eye-catching powerhouse that stands the test of time. All you need is an air compressor and pressure washer for the easy 4-step restoration process, which requires no scrubbing and no waiting either.
Each Equipment Restore Kit Includes:
1 Gallon SHINE
1 Gallon CLEAN (makes 5 gallons)
1 Gallon PREP (makes 5 gallons)
2 x 1 Gallon Pump Sprayers
1 Spray Gun
Gloves, Mask & Safety Glasses
Instruction Sheets with links to Application Video
Kit comes with enough product to restore and average of:
Skiploader size – Restore approx. 3 to 4 pieces per gallon with SHINE.

Backhoe size – Restore approx. 3 to 4 pieces per gallon with SHINE.
Reach Life size – Restore approx. 2 pieces per gallon with SHINE.
Looking for product ONLY replenishment? 
Click here
.
Stop Searching For An Equipment Restore Kit Near Me!
Discover the ultimate equipment restoration solution just a few clicks away at the online City Restore website. This all-inclusive kit is the perfect local option for restoring color, enhancing shine, and boosting equipment value without breaking the bank. 
Join countless satisfied customers who have transformed their dull, worn-out equipment into radiant, high-performing machines with the help of our unparalleled restoration system. Say goodbye to time-consuming and costly repainting projects as the City Restore Equipment Restore Kit is the innovative, cost-effective choice for maintaining your valuable investments right here, near you!
Share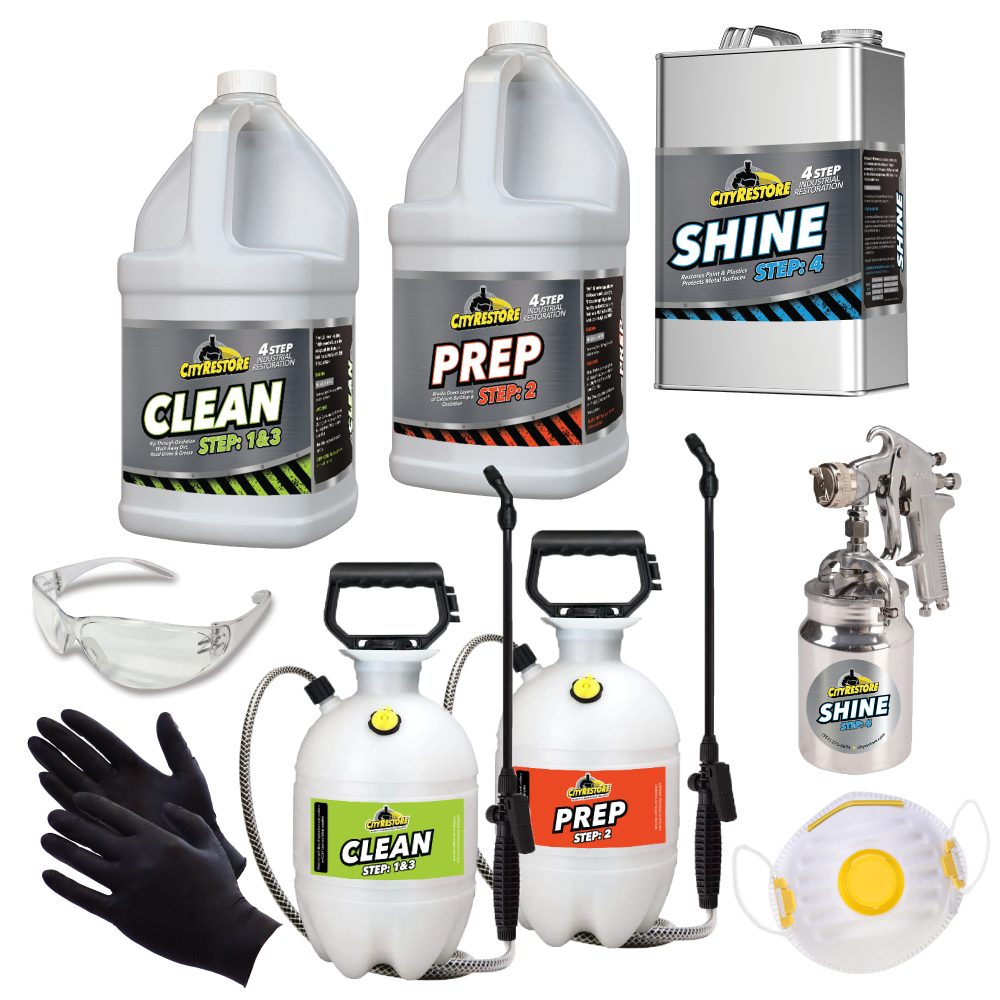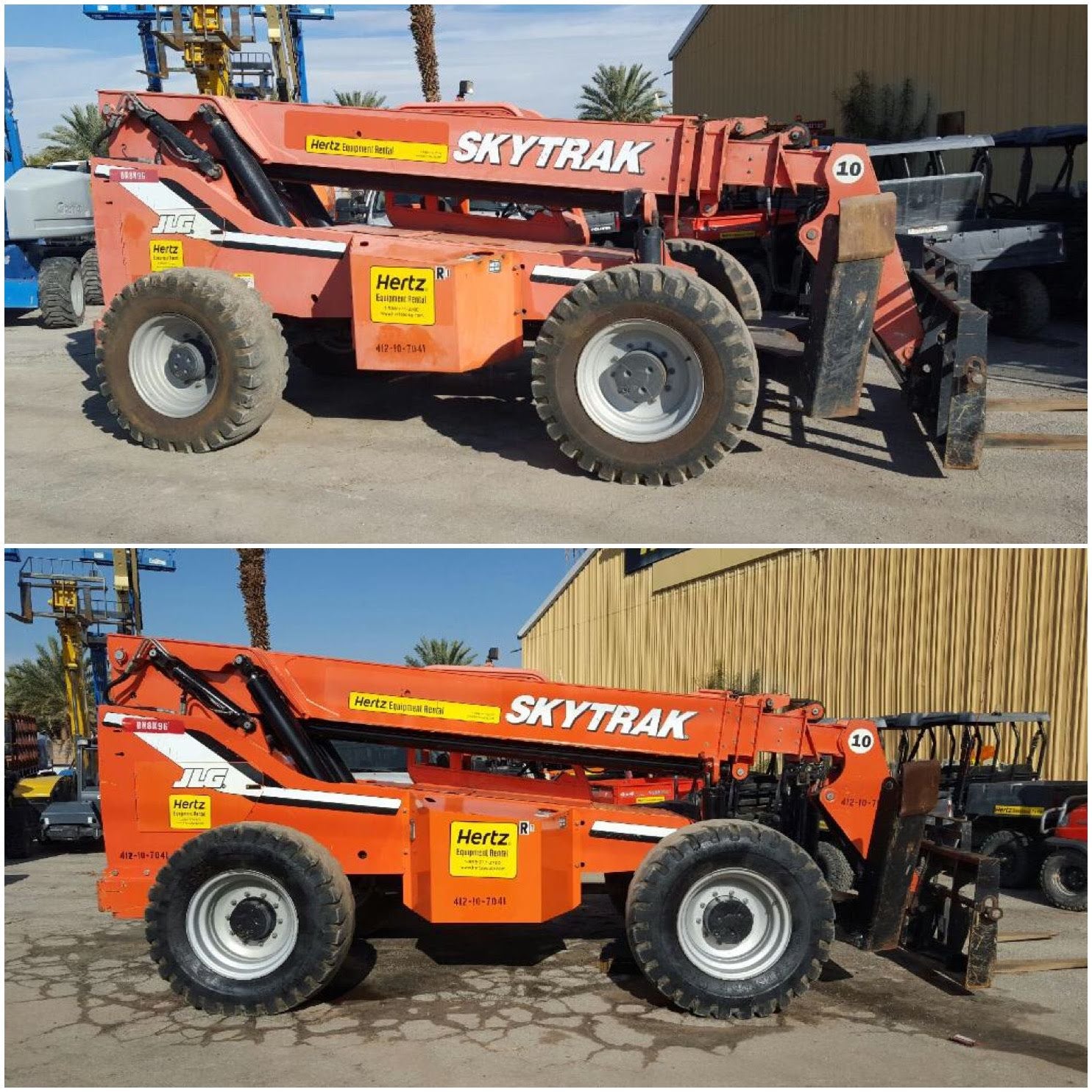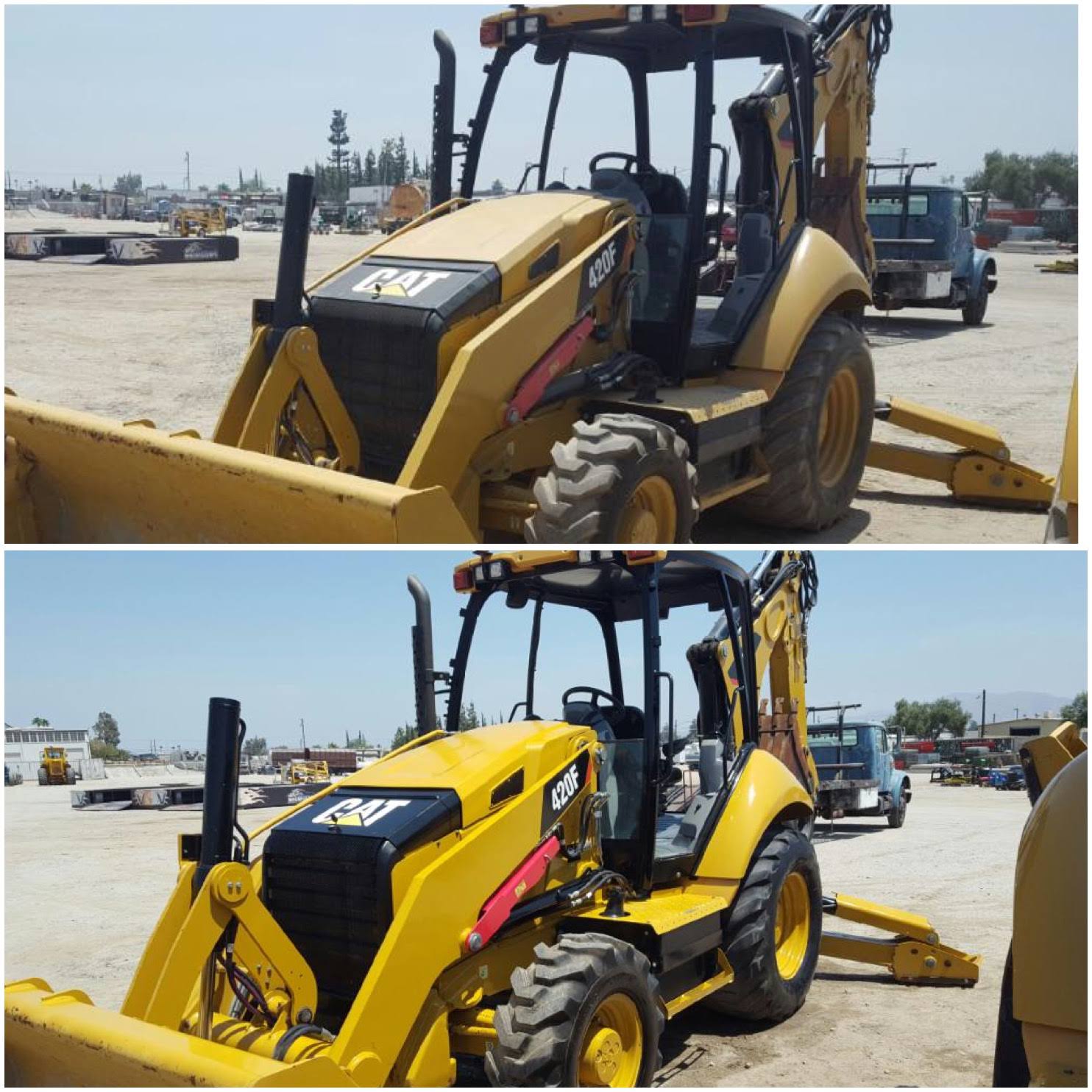 Stuff is great
Easier then you would think and works as good as the pictures.
Easy to follow steps and great transformation
We purchase the kit to restore 2 - 40' book lifts we sold to a customer. The kit arrived on time and in a very easy to carry box. All items were packaged well and easily marked.
My only complaint and it might be my fault , is that the spray gun included was a challenge to connect to an air compressor. I needed to visit Napa to get proper fittings. However, on a Saturday when we did the restore, Greg was available via phone, text and video to help get it figured out. That's CUSTOMER SERVICE.
This kit is well worth the cost
Happy that we were able to help and answer any questions.
great product
great product, worked just as advertised. Gregg Holt was willing to talk me through some of the steps and explain how it works, and that was very helpful.
Owner/Restoration Rentals LLC
Great products great service!!!!!!
Great product
Simple application and great results.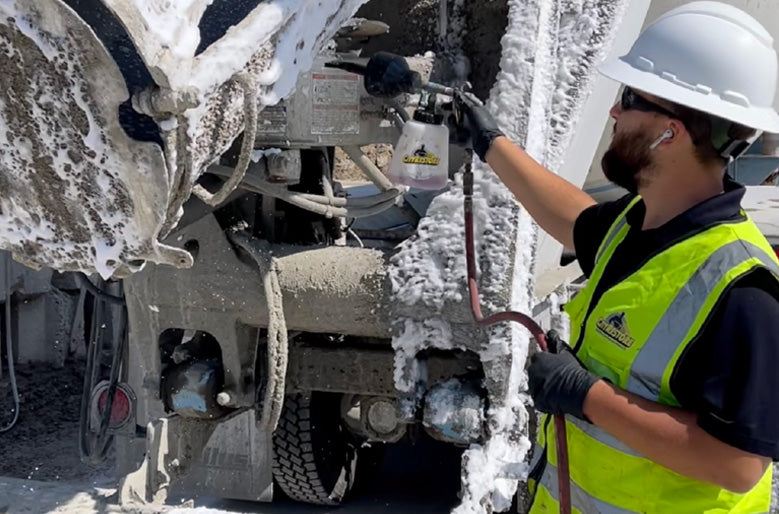 WE COME TO YOU
INDUSTRIAL ON-SITE CLEANING
Save money, add value, and no hassle!
No wasted time moving equipment
No more expensive repainting or downtime
Add resale value to your equipment
CALL US NOW