Shine
Regular price

Sale price

$335.00
SAVE $250 - purchase two kits (mix & match). CODE: KIT250 (valid until Dec 31)
* Save 10% when you purchase a Case (4 gallons) *
City Restore's SHINE restores and protects paint, plastic, rubber, acrylic and metal surfaces from oxidation, salt, fading and environmental pollution for 18-24 months.  SHINE goes on smooth, dries fast and blends most imperfections.   SHINE is Step: 4 of our 4-Step Restoration Process.
How much SHINE do you need?
The amount of SHINE needed for a project varies with surface texture, color and temperature. Fortunately, because we are Restoring and not painting, the amount of SHINE necessary to rejuvenate paint, for example, is far less than if we were trying to cover the same area with paint. We estimate each gallon will cover about 500 to 1000 sq. ft through a standard HVLP sprayer. If it is hot, however, the coverage may be less. Since SHINE works on Paint, Plastic and Rubber, you will need to think about all surfaces that need to be restored. We do not recommend using SHINE inside the interior of an enclosed cab. We have other products that are better suited for this purpose.
We calculate how many gallons of SHINE our technicians will need for Heavy Construction Equipment based on the amount of pieces in each price category.
Skiploader size – 3 to 4 pieces per gallon
Backhoe size – 3 to 4 pieces per gallon
Gradall size - 2 pieces per gallon
Reach Lift size – 2 pieces per gallon
Grader size – 1 piece per gallon
Wheel Loader – 1 to 1.5 gallons for most sizes
Excavator – 1 to 2 gallons for most sizes
Uses:
Heavy Equipment
Yard Equipment
Buses
Decals
Air Conditioning Units
Signs
Utility Boxes
Fire Hydrants
Not Recommended on Auto Clear Coats.
Share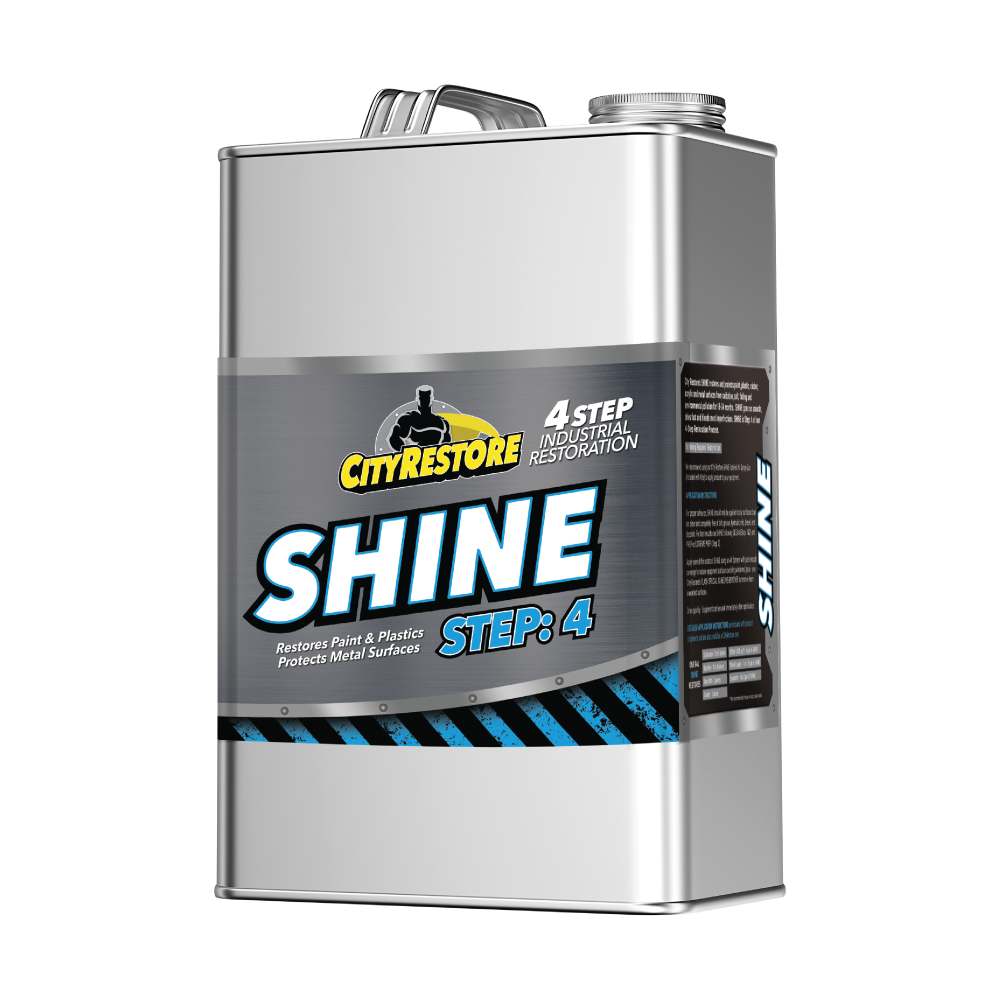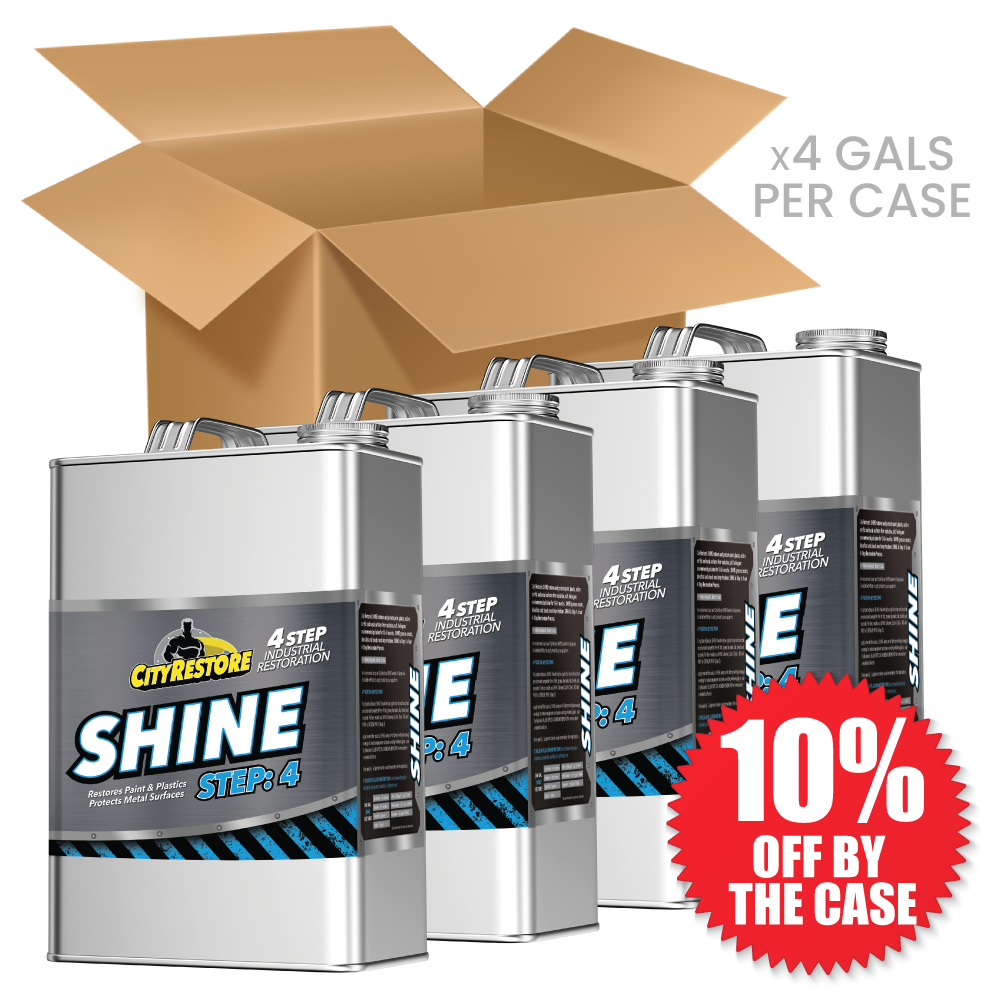 Equipment restore kit
Good product, cost and time effective. We are an equipment rental and sales company. We used this product on our boom lift bodies and they look very good for ten (10) year old machines. Much faster than buffing each individual machine.
Game Changer
Fantastic! This product completely changes the look of our equipment, using this product you can make a ten year old boom look new.
Excellent
makes our used equipment sell !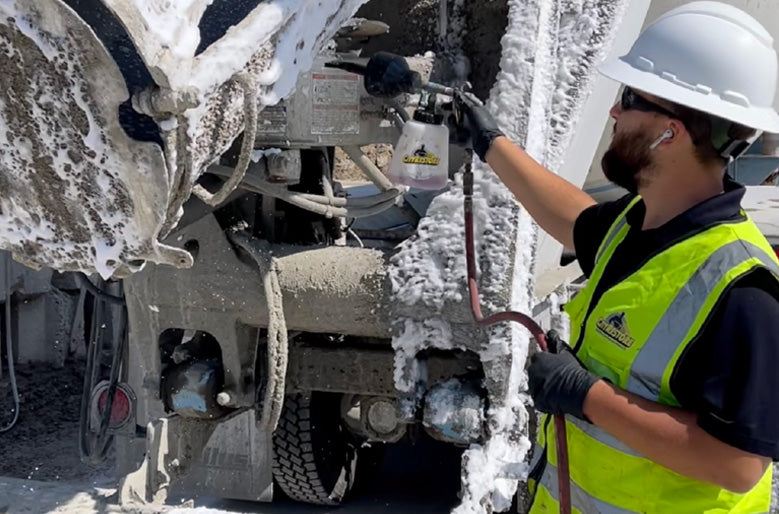 WE COME TO YOU
INDUSTRIAL ON-SITE CLEANING
Save money, add value, and no hassle!
No wasted time moving equipment
No more expensive repainting or downtime
Add resale value to your equipment
CALL US NOW