City Restore Service Provider Starter Kit
Regular price

Sale price

$3,950.20
SAVE $250 - purchase two kits (mix & match). CODE: KIT250 (valid until Dec 31)
The City Restore Service Starter Kit has everything a New City Restore Service Provider needs to get their Restoration Business off and running.
New Service Providers will see their discount reflected in the price once they are approved and logged in.
The CityRestore Service Provider Starter Kit Contains:
1 Case: CLEAN
1 Case: PREP
1 Case: SHINE
1 Case: EXTREME PREP
1 Case: SUPER CONCRETE REMOVER
1 Case: SPLAT ASPHALT REMOVER                                                                                                          1 Case: FLASH SPECIAL ADHESIVE REMOVER
Cases of all products above are 4 gallons per Case.
1 each Pump Sprayer [1 GAL]
  CLEAN
  PREP
  EXTREME PREP
  SPLAT ASPHALT REMOVER
1 -  SHINE Air Sprayer
1 -  SUPER CONCRETE REMOVER Foam Sprayer                                                                                      1 -  FLASH Sprayer
1 - Wide Scraper w/Plastic Blades                                                                                                             1 - Standard Scraper w/Plastic Blades                                                                                                       1 - Concrete Remover Scraper
Share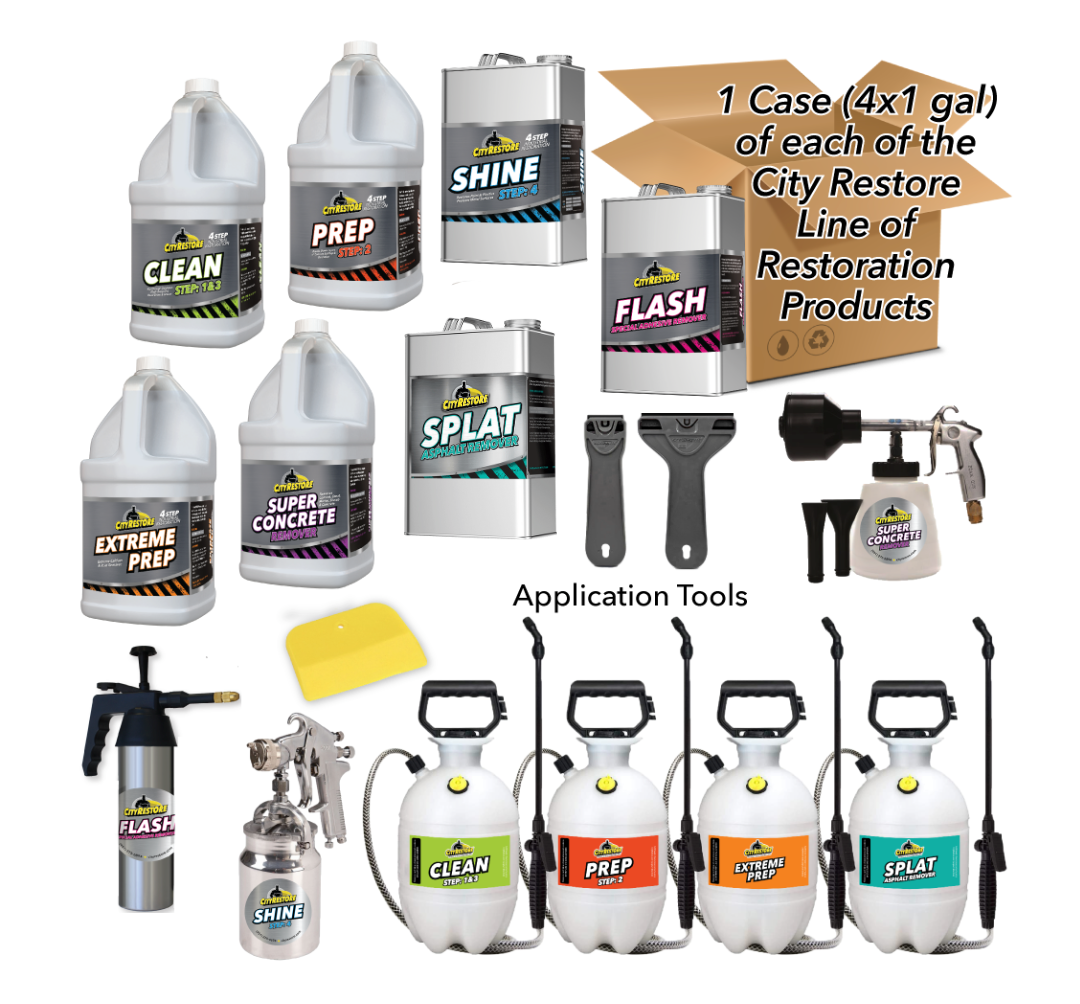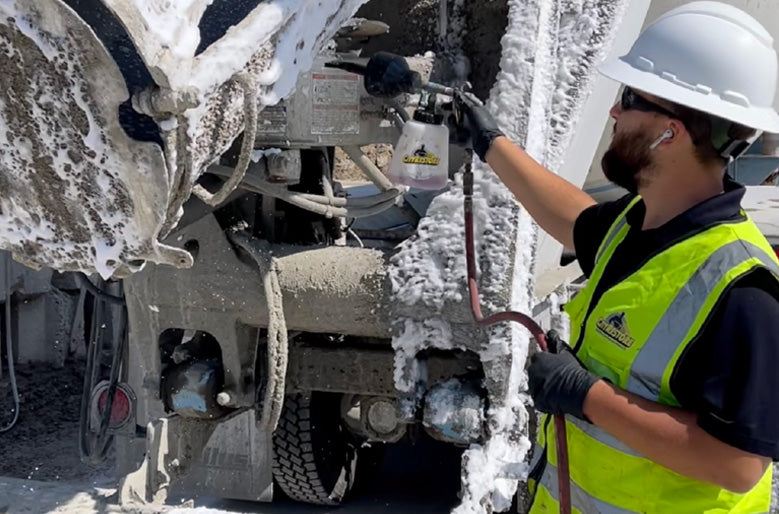 WE COME TO YOU
INDUSTRIAL ON-SITE CLEANING
Save money, add value, and no hassle!
No wasted time moving equipment
No more expensive repainting or downtime
Add resale value to your equipment
CALL US NOW